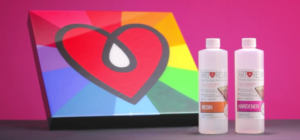 As parents, it isn't always easy to know how to encourage your children to do their very best. It is a problem that even those who teach through "life lessons" may have to deal with at some point. What you may not realize is that encouraging your child is not all about the things that you may buy for them. It is more about celebrating their successes by preserving and showing off their achievements. Therefore, many moms are sealing memories into furniture using a DIY project that will truly stand the test of time.
Why Preservation Matters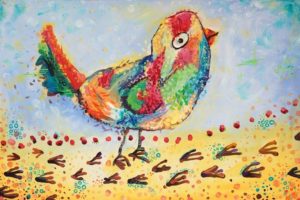 Children of all ages enjoy feeling that you appreciate their efforts. A child who colors a pretty picture in a coloring book and then hears praise will work harder to create a better picture in the future. If you take that same colored page and hang it on your refrigerator where everyone who enters your home may see it; the child will work even harder to create something that they want to show off. It is a positive reinforcement that works in every aspect of raising a child. That is why you reward nice behaviors and ignore bad ones, celebrate good grades and encourage them to work on the lower ones and be thankful of completed chores without punishment if they fail to do others. Positive reinforcement isn't about saying negative things to a child. Negativity, even if you are simply ignoring a good behavior, will impact children regardless of age. Preserving their beautiful works of art, even those that are not as good as you may want them to be is the best thing you can do for your child's self-esteem. This will make them want to do better so that you will continue to show off their successes.
How to Preserve Artwork
Most every home has an end table that could be refinished or re-purposed into something new. Instead of a drastic change or sending it out the door, why not put it to use by using it as a display for your child's creativity? You can use products such as East Coast Resin to preserve all types of creative efforts that have been put forth by your child. Seal their paintings into a table top or give them a work desk in their playroom with several of their most important drawings. If they do a huge poster in art at school using pastels, you can put it on a counter-top and cover it with epoxy to seal it in. You will not have to worry about the picture becoming damaged by anything.
Explore Your Own Creativity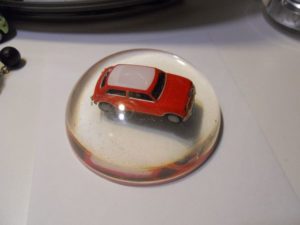 As your child creates more projects, you may have to explore what your own creative mind can do. A clay statue or a favorite toy could be turned into a paperweight, drawings can become collages and more. The important thing is that you let your child know that those memories will be sealed in forever and cherished by you for all time. Then you can encourage them to create more projects out of more material and the two of you can work together on preserving them. They will make great keepsakes for your home, grandparents, and all others who care about your child's success.